Proudly powered and presented by the Asian Journal Media Group, the International Travel Trade & Consumer Expo fuels, ignites, and drives Business-to-Business, Business-to-Government, and Business-to-Customer Networking, Sales, & Marketing Opportunities.
Asia Pacific Fashion Week is an annual international showcase of fashion collections from the Asia Pacific. The APFW platform enables and provides artists and businesses with the opportunity to not only collaborate, but to also showcase their products and talents...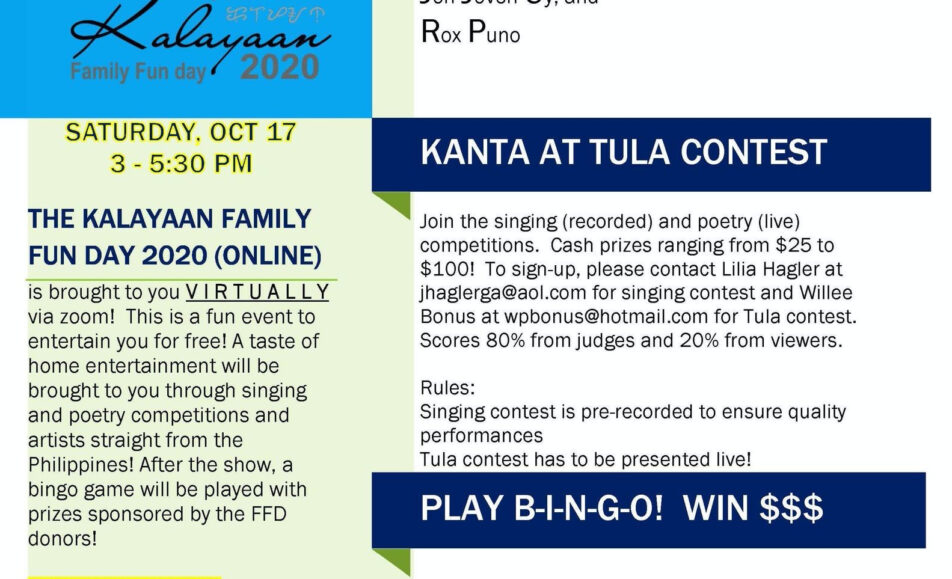 Expired
The Filipino Community in Georgia celebrates the Filipino-American History Month and the Kalayaan celebration 2020: Family Fun Day. A free virtual celebration scheduled on Saturday, October 17th from 3 to 5:30 pm. This program includes: virtual performances by four renowned music artists from...